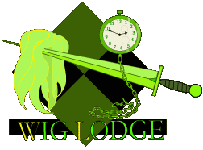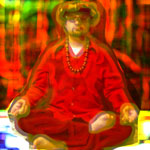 Brother Stephen
of the City of Saint Leander
---
Session 1302 (Owigin Lodge)
03/30/13

This month features works in progress for an international 3-way track swap/roundrobin/free-for-all between myself, Reinier, and Guillame. Here are my 4 starts which I'm waiting for the other dudes to finish:
Flicker
Miami
Music Major
Activity


And here are my 3 additions to songs which were started by Reinier. They might not be completely finished yet (cuz Guillame may add to them?):
Stupor Collider
Death By Leviathan
Honkey Klong



---
Session 1302 (Wig-O Lodge)
02/02/13

This session Alan Blondin and I (collectively known as "Mmmmmmmm") did a song for each of the folks having a b-day just before and after that day: Kate Wife of Micah, Nicholas, Salane, and Darling Freakhead. See if you can figure out who each song was for. (Hint: The song for Darling Freakhead is called "Darling Freakhead.")

Sushi_with_My_Straight_Friends
Darling_Freakhead
Album_Claus
Happy_Birthday_Smack_My_Butt



---
Session 1301 (Wig-O Lodge)
01/12/13

Here's another exercise in using Finale with Kontakt for orchestral shizzle: Orchestral Sketch 2


---
Session 1212 (Wig-O Lodge)
12/08/12

For this session, Mick and I each wrote a "jazz standard" chart.
Circling the Drain


---
Session 1209 (Wig-O Lodge)
09/01/12

Here is a track swap song, started by Dren, completed by me: Dren n Skalrk


---
Session 1208 (Wig-O Lodge)
08/04/12

This was a very brief experiment I did, to learn how to get Finale to work with Native Instruments:
KontaktOrch


---
Session 1207 (Wig-O Lodge)
07/07?/12

Again, not really clear on the exact date of the meeting.

This is another arrangement I did for my Bro-in-Law's club's musical:
I Could Have Danced All Night

These are arrangements I did for some demo songs "Brother Lemuel" wrote. He provided the scratch vox and a few basic tracks and I did the rest. These are really rough.

Ur My Drug
Blwoin Up (Pay special attention to the lyrics on this one.)
I'll Regret This



---
Session 1205 (Wig-O Lodge)
05/05/12

I made this for a work project... it is the putative sound track to a cat video that doesn't exist yet:
Cat Video

This is a sketch for a musical I'm arranging for my Brother-in-Law's gentlemen's club. The monologue at the beginning is the writer of the show singing the melody and lyrics he made up. My arrangement follows.
Sugary Sweet


---
Session 1204 (Wig-O Lodge)
04/07?/12

This was for the April session - not sure what day it actually occured. These are all arrangements I did for projects variously commercial and artistic. The original tracks were composed by the mysterious and possibly ficticious "Brother Lemuel." I arranged them, added this and that, produced them.

Black and White 1 (.mov)
Black and White 2 (.mov)
Black and White 3 (.mov)
Fearless (.mov) -- I have no idea who did the video for this or what it's about.
Freakhead recorded about 7 different guitar parts for this one. Here's just one of them:
Rituals (.mp3)



---
Session 1112 (Wig-O Lodge)
12/03/11

This session is two new installments for the 20th Anniversary edition of Scary Christmas by myself and Edward Current. The first song is by me, and the second is a collaboration between me and Edward.
---
Session 1110 (Wig-O Lodge)
10/08/11

For this session I installed and learned to use Logic. Here are my first two songs using that software:

Party

Lyrics:
Party party party yeah
Party party party yeah
Let's all go to the party

Party party party yeah
Party party party yeah
Let's all go to the party

Are you going to the party
Yes I'm going to the party
C'mon everyone let's party

Will there be boys at the party
We gonna dance at the party
Dance dance dance at the party

Will there be alcohol or drugs
No we're just gonna party
Good old fashioned clean party
For teens!


And here is my first piece using nested tuplets (for Darling Freakhead):
Nesting

---
Session 1104 (Wig-O Lodge)
4/30/11

Here is the piece I wrote for two tesla coil musical instruments (which I call "teslaphones") for the Open Spark Project:

Concerto Grosso for Two Teslaphones


You can see the video of the actual performance (and a blog post about it by Doctor Popular) here: Watch the video, why not?
---
Session 1102 (Wig-O Lodge)
2/26/11

Please find enclosed a session by Loopklok, which is a joint session by myself and Reinier "Dooie" Loopik

Dooie's start, my finish 1
Dooie's start, my finish 2
My starts, Dooie's finish

---
Session 1011 (Wig-O Lodge)
11/27/10

Here's another installment of my impending rock opera, Amazons of Planet Zena. I prevailed upon the great Karry Walker to help out with lyrics. Here's one of the pieces she wrote.

Amazons of Planet Zena - The High Priestess' Soliloquy
---
Session 1008 (Wirgin Lodge)
8/21/10

Amazons of Planet Zena - The Meeting, Part 1 in which Captain Max and the Professor are greeted by the Amazon congregation.
---
Session 1007 (Wirgin Lodge)
7/3/10

An homage to the King of Pop. R.I.P., Michael.
---
Session 1006 (Wirgin Lodge)
6/5/10

This is my attempt at immitating the score to the trailer for the movie Inception.

Inception Green Screen fake score
---
Session 1004 (Wirgin Lodge)
5/1/10

This is the first batch of songs from an extended "composer tennis" game that Dooie (a.k.a. Reinier Loopik of Clutter Lodge) and I did over the past several weeks. I started 3 songs using Nanoloop app on my iPod. Dooie started 10 songs. O.O. We batted the songs back and forth, adding stuff, mangling eachother's tracks, etc. Below are finished or semi-finished results of 6 of the starts. For 3 of the songs, I'm posting two versions... one version that I was the last person to add to, and then a version that Dooie finished in a very remixy kind of way. Indicated are the order in which each track was worked on. E.g. SRS means Steven started it, Reinier added to it, then Steven finished it.

1. Hussein In Da Membrain - SRS
2. Schplorthethazine - SRS
3. Splorthethazinesque - SRSR
4. Splurttllarious - RSR
5. Through the Looping Glass (SmellCone) - RS
6. glasssmellloop - RSR
7. Poddymelt - SRS
8. SuperFlop - RS
9. Super Akumajõ Nekuroton IV - RSR

---
Session 1001 (Origin Lodge)
1/29/10

This was a roundrobbin game, where 7 of us each started a song, then we rotated the tracks until we all had contributed one or more tracks to every song. We did this over the course of Dec 2009 to Jan 2010.

The Icy Yes - Started by Nat, Finished by Kelek
You the Unfaithful!!! - Started by Karry, Finished by Jax
Silence the Cauldron - Started by Dan, Finisehd by Karry
Now It's My Turn - Started by Dren, Finished by Dan
O-Lodge 2010 - Started by Steven, Finished by Dren
Hamburger - Started by Kelek, Finished by Steven
Jaxxx Traxxx - Started by Jaxxx - Not finished yet.

Complete list of who did what on each song plus lyrics
---
Session 0912 (Um, Wig Lodge?)
12/12/09

For this session I used a bunch of recordings I had on my cell phone:

Bathroom - this uses a recording of me whistling in the bathroom at work (I like the reverb in there).
Church of Satan - this is a recording I made of church bells in Viña del Mar, Chile. I was amused that the bells in the cathedral were a tritone apart. :-)
Mandy - this is a recording I found on my answering machine. I didn't chop up the original recording at all. The stuttering happening was a malfunction in the auto-caller machine that left the message.

---
Session 0909 (Um, Wig Lodge?)
9/27/09

Yet another sketch for "Amazons."
---
Session 0908 (Origin Lodge)
8/22/09

Another potential sketch for "Amazons."
---
Session 0907 (Wig Lodge)
7/25/09
---
Session 0905 (Origin/Wig Joint)
6/6/09

This session is a collaboration between myself and Reinier "Dooie" Loopik... a.k.a. LoopKlok.

For this session we created a new game which I like to call "The Transporter." Cuz you see like the transporter in Star Trek, our game takes something whole, deconstructs it, then reconstructs it somewhere else far away. And just as the transporter in Star Trek sometimes malfunctions and the object is turned inside out and horribly mutilatled on the other side, so does ours.

What we did was this. We each made two complete(ish) songs - one with audio and one with MIDI. For the audio one, we chopped it into loops and sent those loops to the other guy. But we did not send the other guy the final mix of the song - so the other guy had to create a NEW song using those loops without knowing what the original song sounded like. It's kinda like putting together a puzzle without the box. But kinda not.

For the MIDI song, we sent the other guy just a MIDI file, with no track names, no instrument settings. Just a bunch of MIDI. Oh, and no drum tracks.

Here's what we came up with:

1a. Dooie Start - Loopz
1b. Dooie Start, Steven Finish - Loopz
2a. Dooie Start - MIDI
2b. Dooie Start, Steven Finish - MIDI
3a. Steven Start - MIDI
3b. Steven Start, Dooie Finish - MIDI
4a. Steven Start - Loopz
Dooie's finish to my loopz start isn't done yet. I'll post it as soon as he finish it!

And here it is! 4b. Steven Start, Dooie Finish - Loopz

Here's the lyrics, which Dooie wrote:

Degenerate
To far away
Was once a song
But I came out all wrong

Have you ever seen the fly?
Then this won't come as a surprise
I should take an mri
These extra parts can not be mine

Transporter
Transporter
Transporter
Transporter

Now I've been vexed
Humans are next
Rest not, I shall
Until I've transformed them all!

---
Session 0904 (Origin/Wig Joint)
4/25/09

And yet another. Michael Wertz wrote the lyrics for this one. Scene 4, Rallying the Troops
---
Session 0903 (Origin/Wig Joint)
3/28/09

Here is another installment of "Amazons" work in progress. Scene 3, Amazon Ritual Place
---
Session 0901 (Origin/Wig Joint)
1/31/09

This session is a track swap between Mick (Darling Freakhead) and I. We each chose 4 bands to imitate, generally doing instrumental tracks and leaving vocals plus this and that for the other guy to complete. We did our starts the preceding week... taking about 8 hours total but spreading it out over a couple days. Then we did our finishes on the day of the meeting. We didn't know which bands the other guy chose for us to complete until that day.

Mick's starts, Steven's finishes:

Twilight (Vampire Weekend)
I'm Not a Lesbian (Katy Perry)
Aja Rikki in the Years (Steely Dan)


Read the lyrics. Note, the lyrics for "Aja Rikki in the Years" were created by copying lyrics from several Steely Dan songs, and then alphabetizing them.

Soul Singer (Aretha Franklin... Mick did the vox on this one, obviously)


Steven's starts, Mick's finishes:

I talk all breathy (Linkin Park)
trying to be miaya (M.I.A.)
underweight (Human League)
Genesis:the seeds of life (Early Genesis)

---
Session 0812 (Origin)
12/20/08

Yet another sketch for Amazons of Planet Zena, A Space Opera
---
Session 0811 (Wig)
11/29/08

I hereby declare Opera Clause again. For yesterday's session I did a sketch for the first number in a new rock opera. Don't bother trying to understand the words, they're specious drivel and gibberish.

Amazons of Planet Zeena - Intro Sketch
---
Session 0810 (Wig/Cromorne 13/Origin Joint)
10/18/08

For this session I did a track swap with Fabrice Bertrand (a.k.a. "LabSynth") who lives in FRONCE. We did this over the course of about a week. But we each spent a total about 8 hours on the session. I swear. We did 2 songs...

Fabrice's start, my finish:
Low Heights
My start, Fabrice's finish:
80n (An Unexpected Meeting)
---
Session 0809 (Wig/Origin Joint)
09/13/08

For this session I did a track swap with Reinier Loopik (a.k.a. "Dooie") who lives in the Netherlands. We sort of did this over the course of 2 days. Or 4 days, if you take the time difference into account. He did his starts on last Saturday night (I think) and I did my starts on the next day (last Sunday). Then he finished my starts last night and I finished his start today. Or something.

I've decided to start a brand new Ancient Tradition... which is to include the starts so you can compare them to the finishes. It's particularly appropriate in this case since Dooie and I completely destroyed each other's starts. I may even play them at the meeting (tonight?) this way.

Note that Dooie did 2 different finishes to one of my starts, and then made a megamix that includes both my starts and his start. I called that one a bonus track cuz I think he did it the day after he finished his finishes. Or something?

ChinMusic - Steven's Start
ChinMusic - Reinier's first finish
ChinMusic II - Reinier's seond finish
Flurious - Steven's Start
Flurious - Reinier's Finish
The Other One - Reinier's Start
The Other One - Steven's Finish
BONUS TRACK: Flurious ChinMusic & The Other One (Megaloncholy Mix)

---
Session 0808 (Wig/Origin Joint)
08/30/08

This month's meeting was CURSED! Cursed, I say. Andy's speaker blew out, Emil's CD was blank, Kelek's songs had some strange (unintentional) distortion on them. But somehow we muddled through. Kelek and I did a track swap session. Below are my finishes to Kelek's starts... as well as my starts. Hopefully some day Kelek will post non-messed-up versions of her finishes. For some reason these songs have no names. I don't know if Kelek has names for them?

Kelek Start, Steven Finish 1
Kelek Start, Steven Finish 2
Kelek Start, Steven Finish 3
Steven Start, Kelek Finish 1
Steven Start, Kelek Finish 2
Steven Start, Kelek Finish 3

---
Session 0807.2 (Wig/Origin Joint)
07/26/08

These songs are my contribution to a "Hat Lib" game that Nicholas, Michael Mellender, and Nate Seltenrich (a reporter for the East Bay Express who's doing a story on the Society) played together on the night before the session. We each wrote 7 plot fragments (Hero A, Hero B, Setting A, Setting B, Quest A, Quest B, and Bad Thing/Villain_) or 4 imaginary musicals and threw them into various pots and pans. We then drew one of each type of element from each pot and assembled them into 16 different plots. THEN we picked and chose the various chunks of the resultant plots that we liked best and assembled the final plot. Here's what we ended up with:

Hero A: The Prince of the Eagles
Hero B: ...who can reanimate the dead.
Setting A: A gigantic woman with breasts the size of planets and a black hole for a hoo-ha...
Setting B: Inside a glass cathedral where sound cannot be heard...
Setting C (because we couldn't decide on just 2): at the mouth of an intestinal labyrinth
Quest A: To bite the tongue of the creator
Quest B: ...in time to impregnate the virgin priestess.
Villain A: A giant buzzard who can sing the song that kills
Villain B (again we couldn't just choose one, this one was originally a "Quest B" fragment): for no reason.

Then we divvied up who would write music for which segments. I was supposed to do 3 songs but only finished two. Here they are:
---
Session 0807.1 (Wig/Origin Joint)
07/05/08

This is a track swap collaboration between Karry Walker and myself. The bonus track is a remix I made of "Skanky Whore" during the week between the day we did the session (7/5) and the day of the actual meeting (7/12).

We decided our band name is "Spit Swap."

Started by Karry, finished by me:
Tragic Death of Thom Yorke
Don't Touch Me There
Tickle the Horse
Way Out Western

Started by me, finished by Karry:
Fornicopia the Antelope
Skanky Whore
Vampire Bob & Ukelele Boy
Hey 19 and My 3rd Degree Burn

Bonus track:
Skanky Whore Remix

---
Session 0803 (Wig)
03/29/08

And here's my Wig session for March. I started out intending to do 20... but only got to 12... still and all, 9 mins of music ain't bad. This is the first time I've done a true volume session by myself in a loooong time! I didn't bother naming them. Who has the time?
1
2
3
4
5
6
7
8
9
10
11
12

---
Session 0803 (Origin)
03/08/08

This is a session I did for the O-lodge... it is a sketch for a piece for "Pierrot + Percussion" ensemble... flt, clt, vln, vc, pno, perc.
---
Session 0711 (Origin)
11/10/07

This is a collaboration between myself and Darling Freakhead for the Origin Lodge meeting. We started at 2pm so it's really just a half day. We pretty much recorded two tracks at a time on each take... e.g. Mick playing guitar and me keyboard, then we'd go back and do drums and bass, etc. We also took turns coming up with the idea for each section... tho we also developed the ideas together.
---
Session 0707
07/21/07

This was a "joint" session between Origin and Wig Lodge. Although the only exclusively Wig person there was Gregory (I guess I consider myself bi-lodgal).

Once again, I presented more crap from my opera.

There was another O-lodge meeting or two in sometime between June and August of '07. Not really sure when they were... of if I dreamed the whole thing. But I presented more opera crap so yeah... It's all on that page linked above.
---
Session 0705
5/26/2007

Opera Clause! I worked on my opera some more. You can check out the latest and greated sketches here.
---
Session 0704.2
4/15/2007

This is another installment of my opera, "Dionsysus". This scene is where Dionaysus and the satyr, Ampelos, frolic about and experience young love.
---
Session 0704.1
4/3/2007

OMG - I haven't updated this page in so long (it's actually 6/22/07 as I type this). These recordings feature me (kybds, perc, drums & bvox), Garth Kauffman (lead vox & improvised lyrics), Alan Blondin (gtr & bvox), Nick Baca (drums & bvox) and Emil Besson (gtr, bass & bvox).
This was acutally recorded in two different sessions.

Session 1
Reach Out
Children of the Sky
Ruthie
Tree People
Kill Me
Laurie Partridge Eat Your Heart Out


Session 2
Butt Pussy
Broken Pipes
Supersonic Baby
Vegetarian Cannibals
The New Secretions
Get Your Twinkie
Car Wreck
The Sphinxter
The Ballad of Magnus
Cloon
Return To Nowhere 1
Return To Nowhere 2
Return To Nowhere 3
Allah Me




---
Session 0703 (Origin)
3/3/2007

The first half of this is the same as last session's piece - second half is new stuff I did for an O-lodge session.
---
Session 0702
2/24/2007

Yet another opera sketch
---
Session 0701.2 (Wig Lodge)
1/27/2007

More opera sketches
---
Session 0701.1 (Origin Lodge)
1/20/2007

I have officially declared OPERA CLAUSE! (page 392, chapter vxii, Appendix M). IOW, these are sketches for an opera I'm working on. As are the tracks "Ritual", "Euhoi", and "Dithyramb", below.
---
Session 0612
12/17/06

In response to a request by Brother Bunny, I did a few piano impovisations in this session... like I did on my 2nd session ever. I interleaved them between the other songs I did for, you know, effect.

PnoImprov1
Ritual
PnoImprov2
Close_2_the_Bone
PnoImprov3
Jaaaz

---
Session 0611
11/26/06

Here are two sketches for an opera I'm working on about Dionysus:

The following are a collaborative day-session with me, Alan Blondin, and Garth. Everything except the first song were improvised in real-time, vox and keyboards together:

Krunkulous
It's_What_I_Do
I'm_Over_U
What_It_Means
Cryogenics_is_a_Way_of_Life
Popsicles_n_Ice_Cream
Cardboard_Boxes
Lay_Me_Down
Hard_2B_a_Man
Picnic_Tyme
Alaska
It
Nostalgia

---
Session 0610
10/28/06

This month I did like 4 sessions. Or 8 half-sessions. Or something. With various combinations of people. Here's what I played at the meeting and who made it.

Steven


Steven and Garth


Steven and Bunny ("Bunny on the Stove")




---
Session 0609
9/16/06

This session was a collaboration with Brother Garth and was made over a series of 4 half-sessions. So - um - yeah - I guess you mightt say it's not really ICS. But we say it is! So there.
---
Session 0607
7/30/06

After constant brow-beating from Nicholas I posted the story and MP3s from this session to the ICS Forum. So you can read about it and listen to it by clicking on this HYPERTEXT LINK.
---
Session 0512
12/17/05

This is another session by myself and Michael Mellender. We gave up trying to name our band.